5 Ways to Get Your Videos in Front of Your Target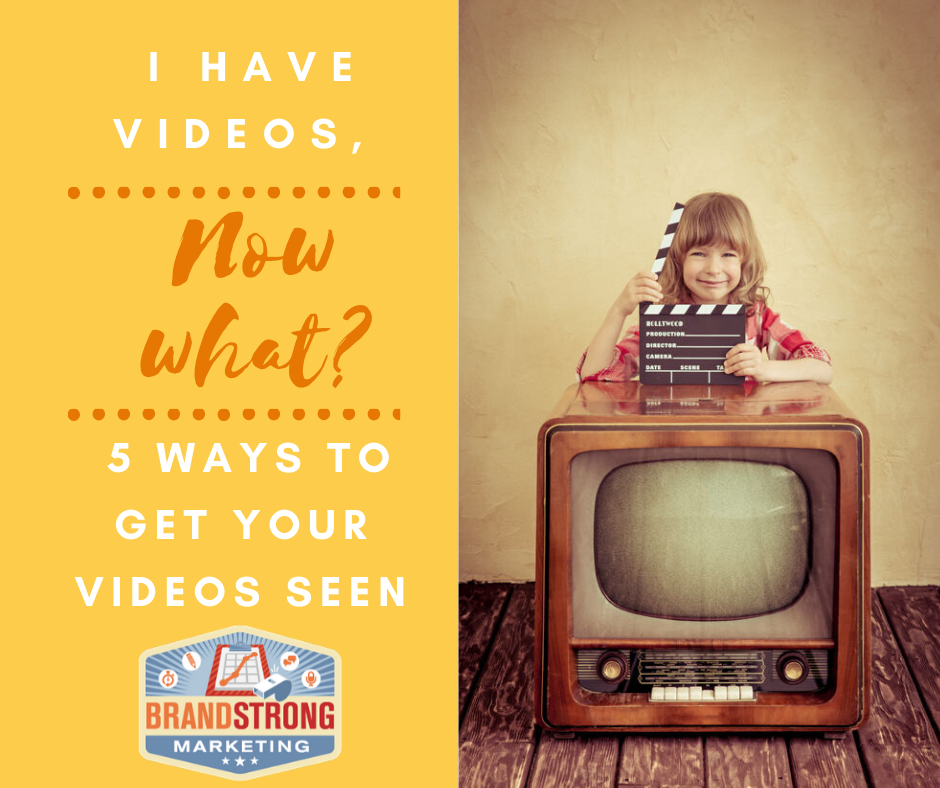 We are back with the third in a series of videos teaching small business owners how to use videos to attract more customers. In our last post, we talked about the three videos every web site needs to attract and land more customers. To recap, those were your Brand Story Video that quickly explains what you do, for whom, and why you do it better. The second video showcases your product features, your process, your people, and/or your experience. The third video you need on your site features customer testimonials. Nothing beats this "word-of-mouth" type video to build credibility and trust.
I Have Videos, Now What?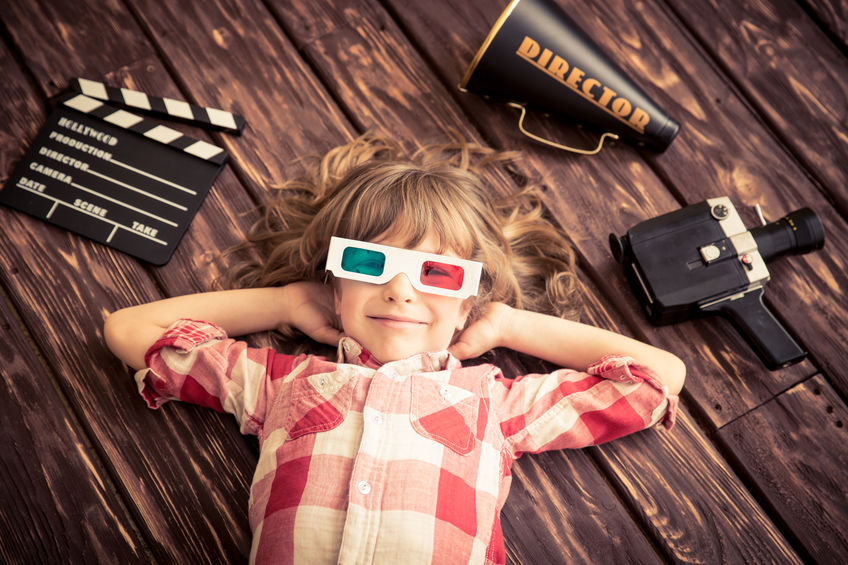 Today, we are going to give you some tips and ideas on what to do with your videos once they are done to get more people to watch them and drive more traffic to your website or move them further along in the customer sales journey.
Just because you posted a video on your website, it doesn't mean people will come and see it. You need to actively promote it. Here are 5 ways to promote your video so that you can attract more customers.
Include them on your website.The key is figuring out where. If it is your Brand Story, put it on the Home Page. Feature it on your blog. Or spend some time with your Google Analytics report to see which pages draw the most organic traffic. Include your videos on the pages that people are visiting most to boost your chance of getting it seen.
Create a YouTube Channel– YouTube is the second largest search engine. Creating a branded channel to feature your videos with links back to your website is a good way to drive traffic to your site to capture email addresses, get people to register for a webinar, or call you for a demo or an appointment.
Get social with it.Use one of your videos as a Welcome video for your Facebook Business page or Group. You can pin it to the top of your feed so it's always the first thing people see. Upload a video to your LinkedIn profile or better yet, you can now film a live video within LinkedIn. Any video you have can be uploaded to LinkedIn, Facebook, Instagram, Pinterest, or Twitter, if it is short. Remember to drive people back to your site to learn more.
Show it in your trade show booth.Do you have a booth or an information table at a trade show or conference? If so, put your videos on a continuous loop and play them on a TV or on your laptop to attract attention and tell your story. People are a captive audience while they wait to talk with you. They'll watch your videos.
Use it as part of your sales process.Your salespeople can add your videos to their sales presentations for use during customer meetings. You can send the link for a video to a prospect to watch before or after a sales meeting. Or, include your video in an email newsletter.
You invested time, energy and money into creating your videos. Make sure you do a little work to promote them, so they get seen.
Here are some final tips to make sure your videos are working for you.
If you post your video online, always include a text description of the video content under the video to provide Google with searchable keywords. While Google rewards video with good search results, it can't index the content of the video. It needs text to tell it what the content of the video is and how to index it.
If you are going to use your video on social media consider adding text to the video itself. Most people don't turn on the volume when the video plays in their social media feeds. So, give them some key points as text in the video so they can follow along without sound.
Use a consistent opening graphic to build brand recognition. You want people to start recognizing that it's your video when it shows up in their social media feeds.
Finally, always have a call-to-action at the end of every video. You grabbed their attention, you shared your story, and now you need to tell them what to do next. Tell people to come to your site for a free ebook or checklist. Register for a training program. Sign up for a free demo. Or call for a free 30-minute consultation.
Our next blog post in this series will share 11 ideas for videos to help build your brand to be even stronger. If you want to stand out from your competition with valuable video content, use the list of ideas as inspiration to keep your content relevant and interesting as well as help promote your company's expertise.
You Might Also Like:
4 Reasons Why You Need Videos to Attract More Customers
3 Videos Every Small Business Needs on their Website